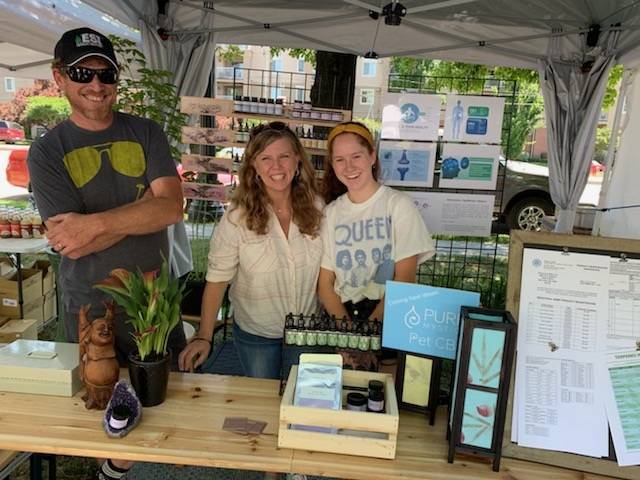 Welcome, we are so excited you are here! 
Hi, I'm Stephanie. My husband, Darren, and I founded Pure Mystics to help others realize what we have personally experienced through CBD supplementation and intentional living. Most of us live in a perpetual state of imbalance which impacts our physical and mental health. As a result, we often turn to pharmaceuticals for relief only to find that created another issue. CBD is a natural, effective option provided it is the real deal.
 (Pure Mystic CBD products are to be taken as a supplement and we make no specific claims to diagnose, treat or cure any disease or medical condition.) 
 Why Pure Mystics CBD?
We know you can get your CBD almost anywhere and there are a lot of great products on market but there are also a lot of imposters too- buyer be informed! Our premium CBD products are of the purest quality with the highest standards in testing. We publish the tests on this site or you can scan the QR code on any package to see for yourself. We are meticulous about where and how we source our products, from our organic farmers and the CBD-rich hemp they grow, to the proprietary extraction process including the extra step to remove all naturally occurring traces of THC in most of our product ( Sleep Gummies and Topical oil are Full-Spectrum and have < .3% THC). We want you to get the results you deserve and the way to provide that is through offering the purest products and transparency about what is in them and where they came from. 
Finally, we are passionate about service and your results. We are confident you will love our products, but if you are dissatisfied for any reason, you may return it within 30 days for a full refund. But when you are over the moon happy with our products and service please share your experiences so others can benefit as well!
We were inspired to create this ethical business to help you! So you have access to the purest, most-effective products and accurate information from real people.
 **We only ship using 100% recycled and recyclable materials and do not include unnecessary, wasteful "decorative" boxes.