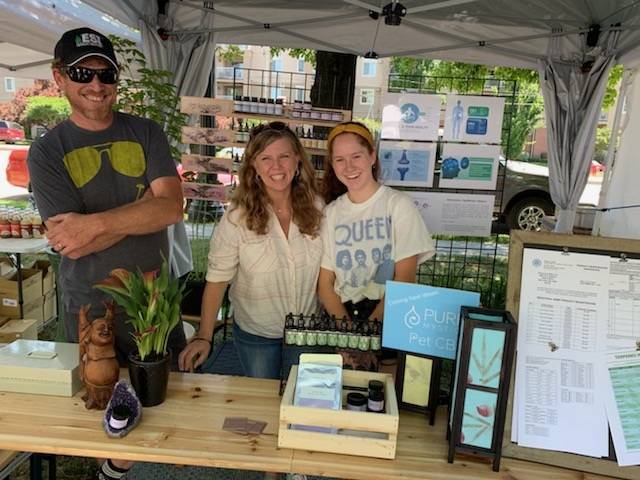 Welcome, we are so excited you want to learn more about us!

We founded Pure Mystics to help others realize what we have personally experienced and witnessed through natural supplementation and intentional living. We were inspired to create an ethical business offering the purest products and accurate information dedicated to helping others live a healthier, happier life.
(Pure Mystic CBD products are to be taken as a supplement and we make no specific claims to diagnose, treat or cure any disease or medical condition.) We have the potential to increase our wellbeing by being mindful about what put in and on our bodies, having good sleeping habits, exercising and focusing on what we want to be, have and create.
Ok, why Pure Mystics CBD?
Our products are unique. Our premium, broad spectrum CBD products are derived from a special strain of organically grown, phytocannabinoid rich (PCR) hemp. We then take the extra step to remove all naturally occurring traces of THC. The nanoemulsion technology in our soft gels increases the bioavailability of the CBD resulting in cost savings to you due to more of the active ingredients being absorbed by body. Additionally, we have an independent, third party laboratory test every batch and we publish those results for you right here on this site. We follow industry leading testing standards.
Finally, we are passionate about service and your results. We are confident you will love our products, but if you are dissatisfied with our product for any reason, you may return within 30 days for a full refund. But when you are over the moon happy with our products and service please share your experiences so others can benefit!
Contact us anytime for any reason and we will respond within 24 hours.
So how does CBD work in the body?
CBDs are technically called phytocannabinoids and are believed to mimic the endocannabinoid neurotransmitters that are naturally occurring in our bodies.
But it's not just about the science!
There is huge mental component to our physical wellbeing too. Your results will be amplified (in anything, actually!) if you engage your mind and use the power of your thoughts to create, embody and radiate positive energy. This can be done in many different ways through awareness, regular mediation, introspection and creating daily habits and rituals that support an uplifting mindset and lifestyle.
The science of neural plasticity shows that we can essentially rewire our brains to be happier and healthier through thought. As with anything it does require practice but the good news is, it is easy, fun and enjoyable! If this is your thing, follow us on Instagram for a regular dose of positivity, motivation, and tips for living your best life.